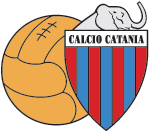 Italiano. Il corso si terrà presso il centro sportivo del Catania calcio sito a Torre del Grifo (CT).
Centro Sportivo Catania Calcio
English. This event will gather Italian and English football coaches trainees during an intensive week of learning. All theoretical, technical and practical aspects of coaching will be covered by International coaches, specific physical preparators from both countries. The coaches' trainees will gain specific coaching Diplomas and will have an extraordinary network opportunity.
Registration is now open